Your specialist for
leak testing and automation
We offer our customers individual overall solutions in the field of leak testing and automation. Our core competencies are helium leak testing and ultrasonic gas bubble detection in a water bath in combination with tailor-made automation solutions. We are therefore part of the quality control and ensure that the industrial series production runs smoothly.
Find out all the news about Worthmann & MACEAS products from the world of automated leak testing and measuring systems, commissioning of new helium or even ultrasonic leak testers or the latest company news. Have fun browsing!
Leak tightness is an essential quality feature for many industrial products. In particular, the automated leak test is very important. We offer our customers both standardized and customized solutions with different test methods. Our main focus is on the helium leak test and the ultrasonic gas bubble detection in a water bath.
Automation and special machine construction
As a special purpose machinery manufacturer and system integrator, we can provide our customers with a competent and tailor-made solution from a single source, from the planning to the production-ready series system, with different degrees of automation.
Hydrogen is an important component of the energy and mobility transition. We already offer innovative and reliable leak tests for fuel cell bipolar plates. Leak testing of hydrogen pressure vessels and cryogenic hydrogen tanks is just part of our product portfolio in the emerging hydrogen technology.
High demands are made on the battery cell as well as the battery modules and packs in terms of quality, safety, reliability and durability. The leak tightness of the components also plays a crucial role as a decisive quality feature. Our leak testing systems enable the detection of very small leaks, even in the end-of-line testing of sealed battery cells.
Shaping the future and working on the technologies of tomorrow?WORTHMANN mechanical engineering is looking for motivated and committed colleagues.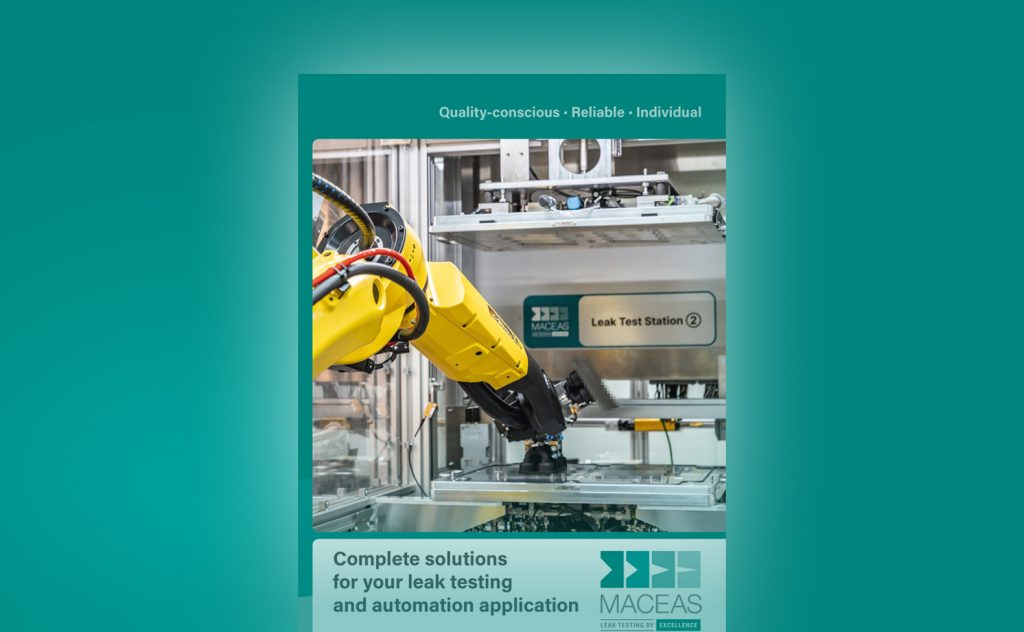 Leak Testing by Excellence
MACEAS brochure all about leak testing