Green hydrogen as a key element of the energy transition offers a multitude of possibilities and opportunities in the automotive and transport sector as well as in energy storage and sector coupling.
Leak testing in hydrogen technology
Hydrogen is an important part of the energy transition. Electrolysers and fuel cells as well as the storage of green hydrogen will play a decisive role in achieving the climate goals. We already offer innovative and reliable equipment for leak testing of bipolar plates for fuel cells. The leak testing of hydrogen pressure vessels and cryogenic hydrogen tanks is only one part of our product portfolio in hydrogen solutions.
Helium leak test – Bipolar plate
Effective cycle time: 12 s
Capacity: 300 parts / h
Test gas: 10% helium / 90% air
Leak rate: 4.8 ⋅ 10−5 mbar ⋅ l/s
Semi-automatic leak test of metallic or graphite bipolar plates with and without seals on the bipolar plate.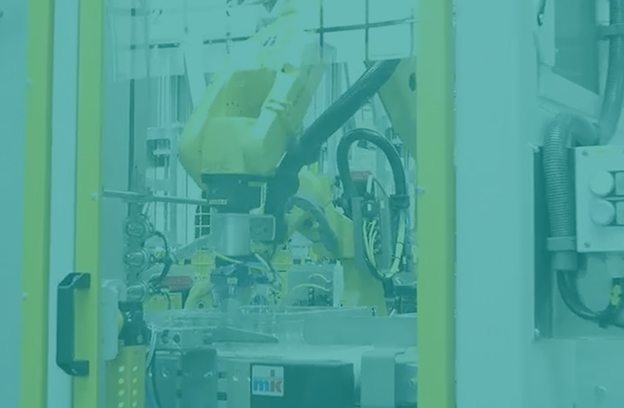 Fuel cells and the use of hydrogen as an emission-free fuel will play a major role in tomorrow's mobility. In the passenger car sector, but especially in heavy-duty traffic, in commercial vehicles, in shipping, in the aviation sector, but also in local passenger transport and in special vehicles, the fuel cell drive is a real alternative.
Explainer video: Bipolar plate leak test

Discover now
MACEAS systems on Hyfindr
Hyfindr is a new B2B marketplace for technical components, systems and services for the hydrogen and fuel cell industry. MACEAS is represented with various systems on the platform.