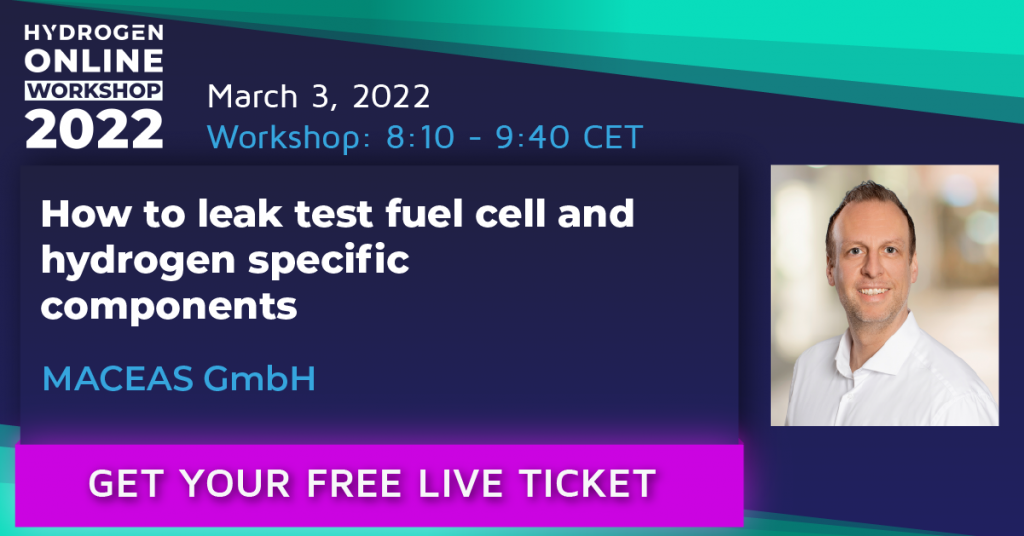 The Hydrogen Online Workshop 2022 is all about hydrogen, the key element of the energy and mobility transition.
We will hold our own workshop at this year's hydrogen event:
"How to leak test fuel cell and hydrogen specific components"
Feel free to stop by on March 3rd, 2022 from 8:10 a.m. to 9:40 a.m. (CET).
The free tickets are available here: https://www.hydrogen-online-workshop.com/
We are looking forward to welcoming you at our virtual booth or in the workshop.